Llama Shearing and Toe Trimming [mileage charges may apply]   
Two llama minimum for shearing $45.00 per animal  I do not shear alpacas.   
Four llama minimum for toe trimming only $10.00 per animal 
On Farm Handling and Coaching Assistance [mileage charges may apply]  
$25.00 per hour 4 hour minimum. YOU tell me what you want to learn and we go from there.  
Haltering  
Lead training 
Basic obstacle training 
How to trim toes or shear for function NOT style  
Recommendations for barn designs, fencing, or corall building 
WE ARE NOT LICENSED VETERINARIANS AND DO NOT OFFER MEDICAL ADVICE OR SKILL TRAINING. WE CANNOT ADMINISTER MEDICATIONS TO YOUR ANIMALS NOR PERFORM ANY OTHER MEDICAL PROCEDURES THAT REQUIRE LICENSING OR CERTIFICATIONS.    
EMAIL AND PHONE REFERRALS no charge 
Local Events 
Llama Associations  
Reference Materials  
Universities and Colleges specializing in Veterinarian Medicine  
Lama [yes one 'L'] Rescue resources 
Assistance to the extent possible on behavioral questions 
FIBER SALES   
Contact
Chloe
directly for prices and availability. She is the guru of the fiber part of our lives.  
CUSTOM MADE   
Chloe's ABSOLUTELY INCREDIBLE hand spun yarns [llama,wool or blended] 
YOUR raw or already spun fiber 
Commercially processed yarns or fibers of any kind [you provide the fiber] 
Socks 
Scarves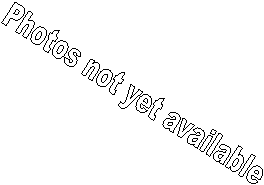 Felted Hats 
Triangle Loom Products 
CUSTOM MADE FOR YOU SPECIFICALLY   
360-867-0833 
All content on this and all other pages on this website are the sole property of Roads End Llamas and may not be copied or duplicated without the written permission of the owners.